SUPA V3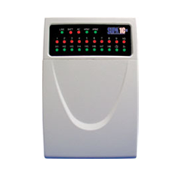 Model V3
This system can safely protect your home anytime without hassle. Easy to control and update when you are away from home. V3 offers the intelligent 8+6 zones system to protect everywhere, anywhere such as apartment, condominium or office.
• Chime mode
• Pre-set timer to on/off system
• Remotely call in/out to on/off system
• Personal reporting format in beeping tones :-

– Burglary zones 1 to 8
– Medical
– Fire
– Power failure
– Battery low

 

Advanced Technology


With advanced technology, our panel offers a unique feature in the form of pre-recorded voice either in English or Mandarin during call in/out reporting and status reporting. You can make your choice.