SUPA 10E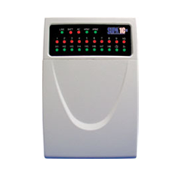 Model 10E
This alarm system is far more superior that any other ordinary system with reporting format in beeping tones. It provides more advanced features and reliability. 10E personifies sophistication.
• 10 programmable zones
• 5 Home Automation with feedback
• Individual selection of latch or momentary for Home Automation
• Programmable Home Automation output activated upon alarm being      triggered
• Auto ON/OFF of Home Automation output


Advanced Technology
With advanced technology, our panel offers a unique feature in the form of pre-recorded voice either in English or Mandarin during call in/out reporting and status reporting. You can make your choice.